Beware of NON-OFFICIAL websites and agencies for K-ETA
Name

Admin

Date

2023-03-15 15:13:57

Inquiry

38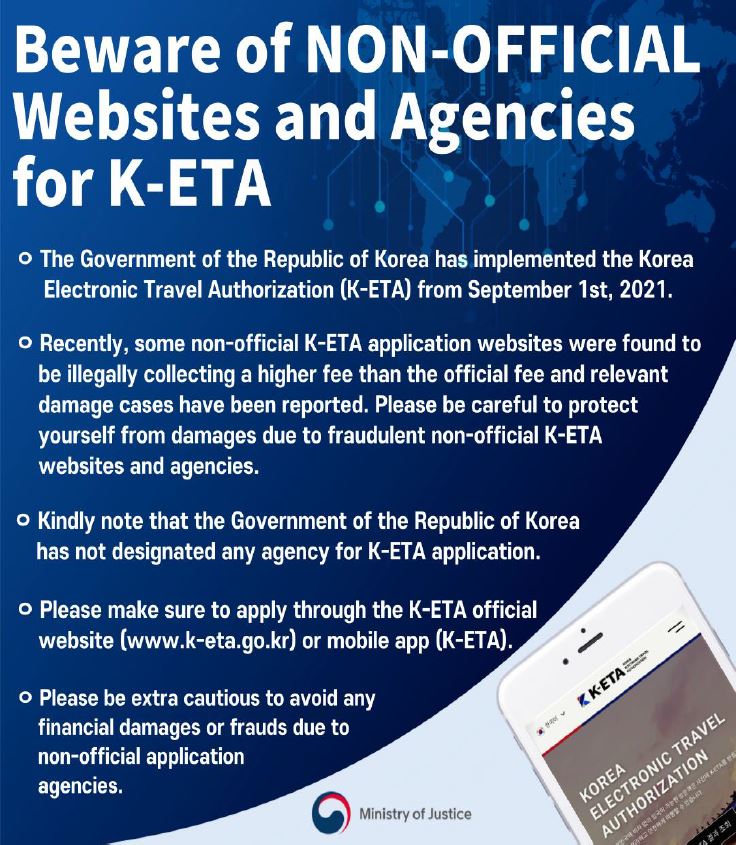 The Government of the Repulic of Korea has implemented the Korea Electronic Travel Authrorization (K-ETA) from September 1st, 2021.
Recently, some non-official K-ETA application websites were found to be illegally collecting a higher fee than the official fee and relevant damage cases have been reported.
Please be careful to protect yourself from damages due to fradulent non-oficial K-ETA websites and agencies.
Kindly note that the Government of the Republic of Korea has not desofnated any agency for K-ETA application.
Please make sure to apply through the K-ETA official website (www.k-eta.go,kr) or mobile app (K-ETA).
Please be extra cautious to avoid any financial damages or frauds to non-official application agencies.